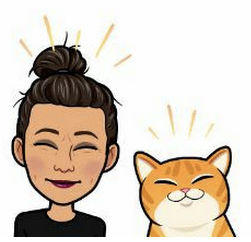 Phone: (630) 469-5220
Email:
Degrees and Certifications:
Mrs.

Nicole Cannizzo

My name is Nicole Cannizzo and I am both honored and thrilled to be teaching language arts and literacy at Glen Crest Middle School!

I am a 2006 graduate of Willowbrook High School (Villa Park, IL) and of Bradley University (Peoria, IL) in 2010. At Bradley University, I earned a degree in secondary education and English and became highly qualified in journalism, language arts, reading and speech. Through the graduate programs at both Benedictine University and University of St. Francis, I have gained fluency in the Spanish language and have earned an endorsement in teaching English as a Second Language. Throughout my teaching career, I have taken a variety of graduate courses in adolescent psychology, cross cultural studies, linguistics, young adult literature and middle school methods. In my classroom, we celebrate diversity and culture through our words, actions, reading and writing.

When it comes to reading and teaching literature, I am passionate about fiction, nonfiction and how both allow us, the readers, to step into another life and to walk in somebody else's shoes as we read the text and turn the pages. An award-winning author, John Green, once said: "Great books help you understand and they help you to feel understood".

I also place great value on the teaching and practice of writing. Writing is a real-world skill that will always remain important and relevant. We must write to express, reflect, explain, inform, evaluate, inquire, explore, analyze, interpret, take a stand, and propose a solution. With that being said, reading and writing go hand in hand. A wise author once wrote, "Reading is the inhale. Writing is the exhale". I truly look forward to helping and inspiring Glen Crest Middle School students to strive to be lifelong learners, readers and writers.