Return to Headlines
Molly Clarin, Aspen Usalis selected as 2023-24 Student Board Members
Two exceptional student leaders were selected as the next Student Representatives to the Community Consolidated School District 89 Board of Education. Glen Crest Middle School eighth-grade students Molly Clarin and Aspen Usalis will begin their one-year term at the August board meeting. Aspen and Molly have been close friends since they were paired up as "Panther Pal" first-grade buddies at Park View Elementary School.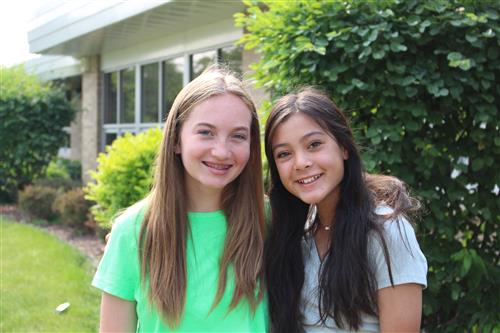 CCSD 89 Superintendent Doug Eccarius was part of the team that interviewed the students who applied to be student board members.
"I'm so proud of the emphasis this district places on the importance of student voices and I was very impressed when I met Aspen and Molly," Eccarius said. "They are both exceptional young leaders who want to make this district even better. I believe all students in the district are going to benefit from their work."
The Student Board Members will represent their classmates at the monthly Board meetings. Student Board Members do not vote, but they report on the celebrations and challenges of CCSD 89 students.
This is the fifth year CCSD 89 will have Student Board Members. CCSD 89 is one of the few Illinois districts to have middle school students serving as Student Board Members.
Molly Clarin
Molly Clarin hopes that while serving as a student board member, she can make the district an even more welcoming place. The 12-year-old wants to help amplify the voices of all students.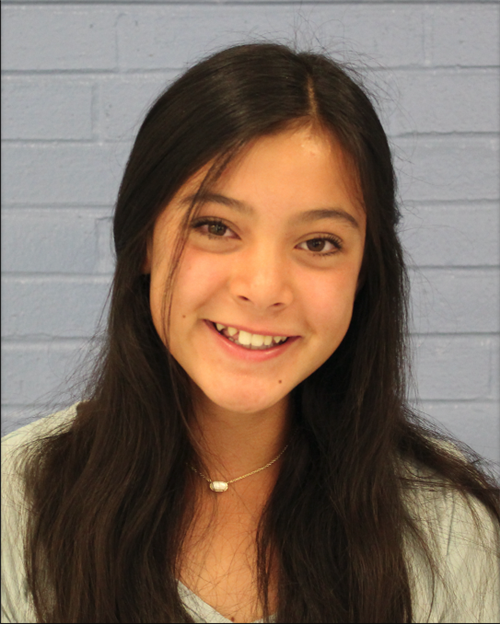 "To me, the role of a student board member means speaking out for everybody, not just your friends and not just yourself," Molly wrote in her application. "It is necessary to make sure that everybody is spoken for, supported, and welcomed."
Glen Crest math teacher Danielle Bongiorno said Molly is a positive and hard-working student who pushes herself to do her very best.
"Her classmates seek her out because they enjoy being around her positivity," Bongiorno said. "She maintains a high level of integrity, respect, and kindness. Her drive to reach her full potential encourages her peers to work harder."
At Glen Crest, Molly has been involved in Student Leadership Coalition, Builders Club, was an adaptive PE peer buddy, the school musical, and choir. She was a member of the Glen Crest basketball, cross country, and track teams. Outside of school, she plays travel softball, volunteers at the Ronald McDonald house, participates in her church youth group, and enjoys helping out around her community.
When she gets older, Molly wants to be a lawyer because she wants to use her voice to help others.
Aspen Usalis
As a student board member, Aspen Usalis wants to find new ways for the students to connect across the district.
"I feel it is very important for students to have a say because this is their community, too," Aspen, 13, wrote in her application. "I love bringing my energy and excitement while being involved in the district. I think as a Student Board Member, I would represent District 89 students well and be a voice for all students!"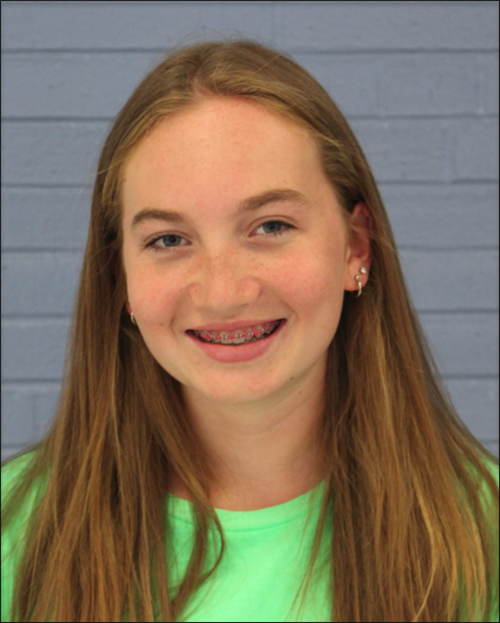 Glen Crest Social Studies teacher Mubeen Husain praised Aspen as a kind student who is always willing to listen, help, and work with everyone.
"(Aspen) has impressed me with her dedication, insight, leadership skills, and consideration for her fellow peers," Husain said. "In the classroom, Aspen demonstrates her ability to think critically and ask relevant questions that show her deeper level of thinking."
At Glen Crest, Aspen has been an adaptive peer buddy, partnering with students who have disabilities. She has been a member of the Student Leadership Coalition, Builder's Club, intramurals, Friends Helping Friends Club, musical crew, and Teen Advisory Board. She is also on the Spartan basketball and volleyball teams. In fifth grade, she was the Park View Student Citizen of the Year.
Outside of school, Aspen plays travel softball, feeder basketball, and has played on various volleyball teams. She has been part of her church's youth ministry, volunteered at coat drives, and helped at Feed My Starving Children.
As an adult, Aspen would like to be an engineer or an architect working on designing houses or sports stadiums.
Posted: July 24, 2023