Return to Headlines
Glen Crest eighth graders Jillian DeMayo, Kavya Uppal selected as 2021-22 Student Board Members
Two outstanding student leaders were selected as Student Representatives to the Board of Education. Glen Crest Middle School eighth-grade students Jillian DeMayo and Kavya Uppal will begin their one-year term at the Community Consolidated School District 89 Board of Education meeting in August.
"I'm so excited to have Jillian and Kavya at the board table this year," said CCSD 89 Superintendent Dr. Emily Tammaru. "Every year, our student board members bring such great insights to our conversations about the district's work. They always seem wise beyond their age. Jillian and Kavya certainly show that wisdom, as well as a passion for helping others. I know they're going to help us preserve the best parts of our district while preparing us for the next steps."
The Student Board Members will represent their classmates at the monthly Board of Education meetings. Student Board Members do not vote, but they discuss what motivates them, the challenges they face, and the successes they've achieved.
This is the third year CCSD 89 will have Student Board Members. CCSD 89 is one of the few Illinois districts to have middle school students serving as Student Board Members.
---
Jillian DeMayo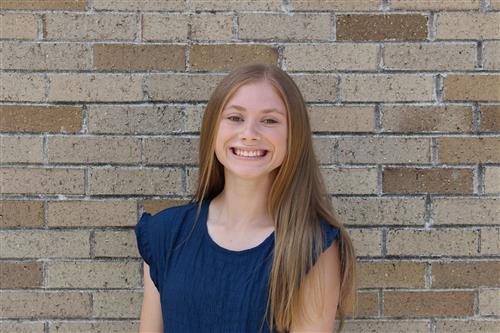 Jillian DeMayo, 13, sees the Student Board Member role as an opportunity to amplify other students' ideas.
"I want to give a voice to all the kids in the district," Jillian said. "I think it's really important for young kids to have a voice. This is their community."
Jillian has been part of Builder's Club, Drama Club, Student Council, Best Buddies, safety patrol, and intramural basketball. Outside of school, Jillian has been a Girl Scout since she was in first grade at Arbor View. She plays both travel softball and travel basketball, and volunteers at an animal rescue shelter.
"She is a mature, thoughtful student who is sensitive to the needs and ideas of others; she considers these before she speaks and is cognizant of the impact her words might have on classmates," retired Glen Crest social studies teacher Deb Pruitt wrote in Jillian's nomination last year. "She gets the balance just right."
When she gets older, Jillian would like to travel to work with animals or be the head softball coach at UCLA.
---
Kavya Uppal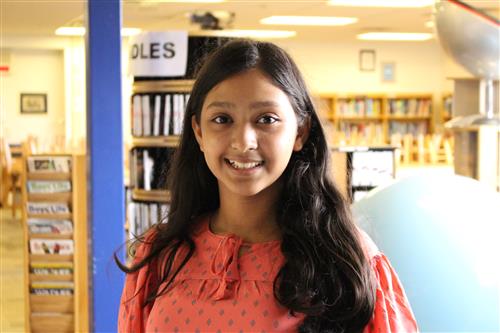 Kavya Uppal, 12, hopes that being a Student Board Member will give her the opportunity to hear from students of all ages.
"I really want all kids to feel like they're equal," she said.
Glen Crest math teacher Monica Shekar said Kavya never shies away from difficult tasks and is always willing to help other students.
"She is a natural leader and is capable of articulating her ideas and backing her arguments with factual information," Shekar wrote. "This quality of hers – to seek information and create viable conclusions – makes her an ideal candidate for the position of student board member."
Kavya attended Westfield Elementary. At Glen Crest, Kavya plays percussion in the Glen Crest band. She has also been a member of Drama Club, Builders Club, the Teen Advisory Board, and Math Club. She was in the school's musical as a sixth grader and completed the 25-book Spartacus Challenge in 2021.
Outside of school, she plays piano and volunteers at her temple. She has earned her black belt in taekwondo and participated in a national Girls Steam Institute challenge.
Kayva is interested in using her knowledge of front-end and back-end coding to creating artificial intelligence for the medical or automotive fields.
Posted: July 27, 2021