Return to Headlines
Fifth-grade teacher Nadia Bardack named CCSD 89 "Educator of the Year"
Westfield Elementary School fifth-grade teacher Nadia Bardack was recognized as the Community Consolidated School District 89 "Educator of the Year" at the Glen Ellyn Community Awards Banquet held Tuesday. Bardack was recognized for making Glen Ellyn a better place to live, learn, and work.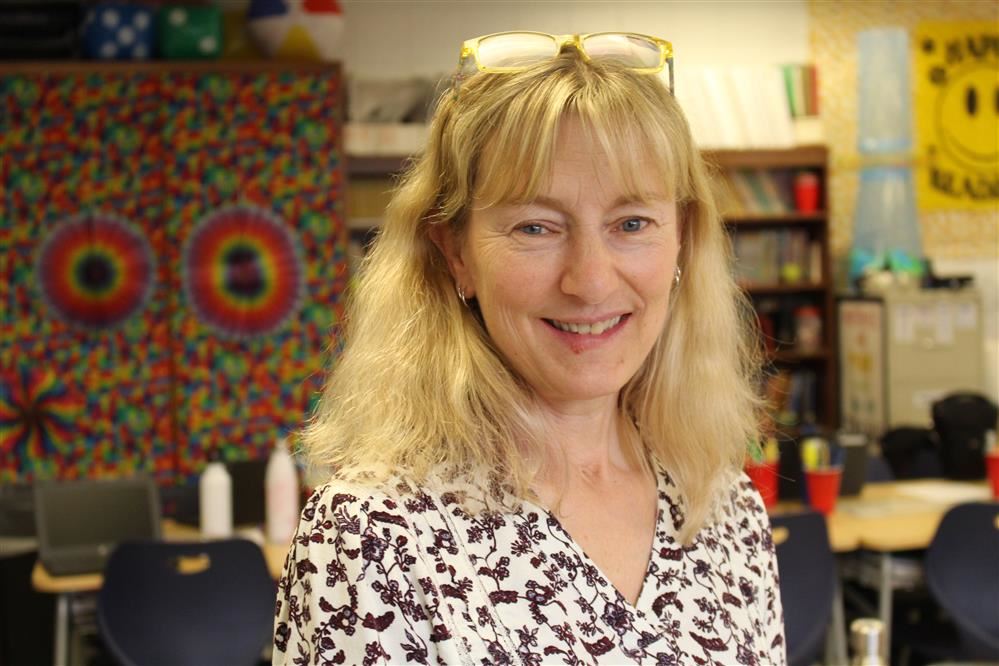 "She puts her heart into everything that she does," said CCSD 89 Superintendent Dr. Emily K. Tammaru. "She has a joy and passion for teaching that is second to none. She doesn't shy away from hard work and all her students make tremendous growth academically, socially, and emotionally."
After three years working in business, Bardack realized teaching was in her blood. She earned her Master's Degree in Education from National Louis University and started as a student teacher at Arbor View Elementary in 1987. The next year, she was hired to teach fifth grade at Westfield.
"The principal at the time felt I belonged in fifth grade and I've never left," she said. "I love fifth grade. Every day is completely different. You learn to roll with the inquisitiveness of the kids."
Westfield Principal Stacey Hewick praised Bardack as a collaborative teacher who is always honing her craft.
"It floors me that, as long as she's been teaching, she's still thirsty to learn," Hewick said. "She's always reflecting on what else she can do for her students."
"I never teach the same way twice," Bardack said. "Kids don't learn the way they did two years ago, five years ago, or 33 years ago, so you have to keep changing. The biggest thing I want is for them to not just regurgitate information, but see why it's relevant to their real life."
Recently, Bardack teamed up with Westfield teachers Lori Daly, Laura Lipinski, Karl Mennecke, and Sue Pumo to create an Eco Club and vegetable garden at Westfield. Students used composted food from the lunchroom to develop healthy soil where they grew vegetables that were harvested this fall.
The awards ceremony took place February 11 at the Abbington Distinctive Banquets in Glen Ellyn. Bardack was humbled by the unexpected honor.
"There's so many other people that do just as much," she said. "There are so many others who are just as deserving."
Posted: February 12, 2020