Return to Headlines
FirstView app will help CCSD 89 families keep up with student bus travel
Many CCSD 89 families will now be able to track their student's trips to and from school through a free busing app. Parents can download the FirstView app, which will give them access to real-time information about their student's bus stops.
The FirstView app can show an estimated number of minutes until the bus will arrive at a specific student's stop, and shows when buses arrive at school. Families can also set up the app to send out customized alerts when a bus is a certain distance or number of minutes away from their child's bus stop.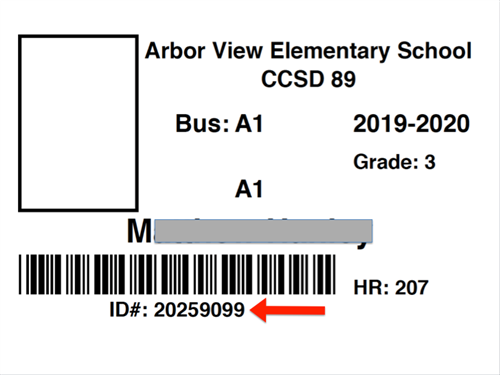 The app only allows families to see busing information for their student. Families will need their student's ID number in order to be linked to the correct account. Families of elementary school students can find their student's ID number at the bottom of their bus ID tag that students carry on their backpacks. Anyone who has misplaced the bus ID, should contact their school secretary. Middle school students can get their student ID number from their ID card.
Families can download the FirstView app from the App Store or Google Play. There is no cost. The app only works for students riding the First Student buses. It is not available for special education transportation, early and late buses, or student field trips.
After downloading the FirstView app, families will first need to accept the app's privacy notice. Then, the family member can choose to "Add a student". Using drop-down menus, the family should select "Illinois", then "CCSD 89". Finally, add your student's ID number to link the app to your child's bus stop and route.
Once you have completed the FirstView sign in, users can add up to three more people who can receive bus stop notifications. You can adjust your distance or time alerts through "settings" in the drop-down menu. To view your student's estimated arrival times, choose "Map" from the menu
Families are still encouraged to arrive at the stop at least 10 minutes before scheduled arrival.
Learn more at www.ccsd89.org/busapp
View the one-page instructions for downloading the app
A PDF showing the steps for linking your student's account can be found here: FirstView Self-Guided Tools
There is also a video with instructions for downloading the app at: https://vimeo.com/201716401
Posted: December 2, 2019