Return to Headlines
A letter from Craig Hofmann to the community
To the families of School District 89:
It is with very mixed feelings that I am entering into retirement after 40 years of teaching at Glen Crest. A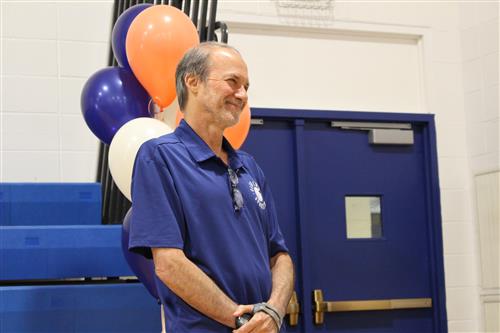 lthough the various demands of teaching have become more difficult as I have gotten older, my passion for working with your children and watching them grow has never lessened. In fact, I know I will continue to stay involved in education in some capacity - even though it will be in a different community because I am moving out of state.
As I ponder that reality, I want to let you know that one of the many reasons I have felt blessed to be at Glen Crest all these years is the incredible support that I have received from the parents in the District 89 community. We have had a partnership that has included not only your support of your child's social studies education at home, but also participating in my classroom, and in many other extra-curricular activities.
I especially want to thank those of you who participated in any of these activities: facilitating classroom simulations, chaperoning field trips, chaperoning and driving your children to Builders Club events, hosting FCS/Campus Life events in your homes, and chaperoning/participating in various activities for the boys' and girls' basketball teams. I could not have done any of these activities without your help.
The great thing about being a teacher for so long is that I've gotten to see so many of my students grow up and become successful, caring adults. I've even gotten to see many of them become parents, and in a couple of dozen (or more!) cases have had their children in my classroom also. What a joy that has been!
I will deeply miss all of the students, staff, and parents who have been part of my Glen Crest family these 40 wonderful years!
Sincerely,
Craig Hofmann
Posted: June 5, 2019