Return to Headlines
Experienced administrator will be next Glen Crest Middle School principal
A veteran educator with middle school and high school administrative experience will be the next principal of Glen Crest Middle School. Brett McPherson was approved as Glen Crest principal during the Board of Education meeting on Monday, January 23. He will start on July 1.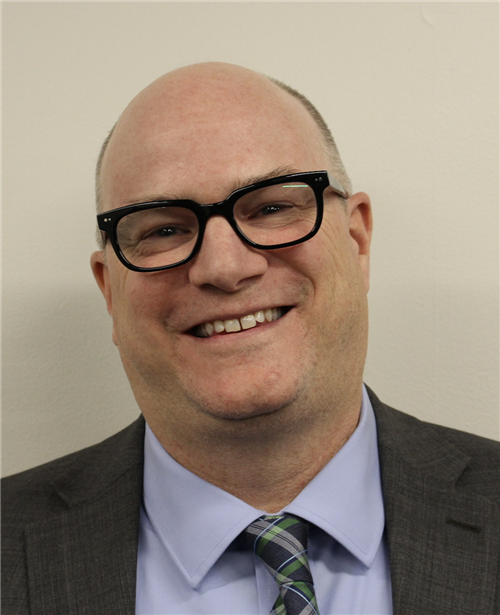 Since 2018, McPherson has been the principal at Belvidere Central Middle School. Prior to joining Belvidere Central, McPherson was principal at Genoa-Kingston High School for five years and principal of Genoa-Kingston Middle School for two years. He was a classroom teacher for eight years.
McPherson was interested in working at Glen Crest because of the school's great reputation in the state, which he had heard about through his involvement in the Illinois Principals Association. He knew he wanted to come to Glen Crest when he met staff members during the interview process.
"I was just blown away. They had great things to say about the kids and the culture at Glen Crest," McPherson said. "I'm all about students. School culture and school pride are very important to me. I want students, staff, and parents to feel comfortable at their school. I can't wait to get started."
CCSD 89 Superintendent Dr. Emily Tammaru said it was evident to the entire interview team that McPherson makes kids a priority and is focused on supporting staff.
"We're very excited to have Brett join this team," Tammaru said. "He has been very successful in developing and maintaining positive school cultures and creating systems that benefit students, staff, and families."
As principal of Belvidere Central, which has more than 900 students, McPherson set build-wide goals of increasing student achievement for all students. He led the effort to create a recovery intervention for students who needed additional support.
"Middle school is definitely where I want to be. I like that the students are still trying to figure out who they are," he said. "We can help them figure that out."
McPherson was the Kishwaukee region Herman Graves Award recipient for outstanding contributions to the Illinois Principal Association in both 2019 and 2021.
McPherson earned bachelor's degrees in education and history from Cornell College in 1997 and a master's degree in educational leadership from Aurora University in 2004. He has three adult children.
McPherson will replace Kim Price, who is retiring at the end of the school year. Price has been the principal at Glen Crest since 2014.
Posted: January 23, 2023