Return to Headlines
Experienced principal selected to lead Westfield Elementary
A veteran administrator with experience leading elementary schools will be the next principal at Westfield Elementary School. Kristen Ulery was unanimously approved as Westfield's principal during the Board of Education meeting on Monday, May 15. She will start in July.
Ulery is currently the director of literacy for Community Unit School District 300 in Algonquin. Prior to serving in that role, she was principal of Madison Elementary School in Skokie for six years and principal of Washington Elementary School in Glenview for four years.
"Everyone that met with Kristen was so impressed by her focus on supporting student learning," said CCSD 89 Superintendent Dr. Emily Tammaru. "She has an incredibly strong instructional background and this wonderful passion for making school safe and fun. Both of those qualities will be very evident to Westfield students and families."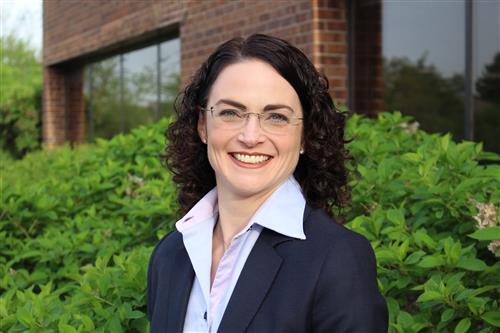 Ulery was immediately interested in applying at Westfield because she is familiar with the area. Her family attended church in Glen Ellyn for more than a decade.
"I have always heard such positive things about District 89," Ulery said. "I love that there's such a strong sense of community around the school because that's something that really speaks to me. I value building relationships with students, staff, and families."
Ulery wants Westfield to continue to be a safe place where kids get high-quality, engaging instruction and love coming to school.
"I want there to be a partnership that has open communication and connection with Westfield families because we all have the same goal, which is supporting the kids," she said.
Ulery began her teaching career in 2000. After five years in the classroom, she was named associate principal of Gemini Middle School in Niles. Ulery has a bachelor's degree in English composition with a minor in education from DePauw University. She has a master's degree in educational leadership from DePaul University.
Ulery has been married to her husband, Nate, for 23 years. They have one son, Emerson, who is in seventh grade. Outside of school, Ulery enjoys baking and attending classic car shows.
The interview committee that helped select Ulery included parents, Westfield staff, district administration, superintendent Tammaru, as well as Doug Eccarius, the next superintendent of CCSD 89. Ulery will replace Matt McDonald, who was named Director of Business and Human Resources at the Mid Valley Special Education Cooperative.
Posted: May 15, 2023