Return to Headlines
Jill Kingsfield named next CCSD 89 Assistant Superintendent for Teaching and Learning
An experienced administrator with a background in raising achievement levels for all students will be the next assistant superintendent at Community Consolidated School District 89. Dr. Jill Kingsfield was approved as Assistant Superintendent for Teaching and Learning at the most recent CCSD 89 board meeting.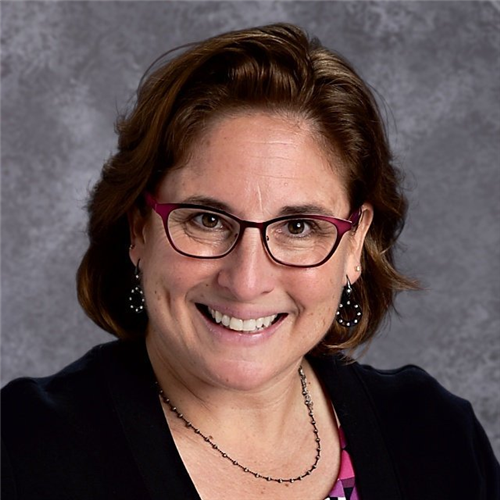 CCSD 89 Superintendent Dr. Emily Tammaru said Kingsfield's commitment to helping kids was obvious to the teachers and staff members who met with her during the interview process.
"I'm really excited for her to join our team. She has a passion for learning that is contagious and she absolutely puts kids first," Tammaru said. "She's been successful in increasing access and opportunity for students. She's clearly focused on the right things."
Kingsfield began her career in education as a Spanish teacher at Lake Park High School, then worked as dean of students from 1999 to 2004. For the next 13 years, she served as assistant principal, then Director of Curriculum and Instruction at Fenton High School. In 2017, she was named superintendent at Argo School District 217.
"I loved serving the Argo school community but my passion is working directly with teaching and learning," Kingsfield said. "As I focused on returning to work with curriculum and instruction, I zoomed in on CCSD 89. The vision and mission of the district align very well with my dedication to the belief that every child will find success in our educational system."
As Director of Curriculum and Instruction at Fenton High School, Kingsfield worked to identify underrepresented students who were qualified for Advanced Placement courses. After facilitating a series of challenging, data-driven conversations about equity and barriers to student access, Kingsfield helped increase the number of students enrolling in AP classes by 48 percent and the number of students from underrepresented groups by 58 percent. In part because of her work, Fenton High School was named the nation's Advanced Placement District of the Year.
As superintendent at Argo, Kingsfield increased social-emotional supports for students by adding social workers and school psychologists, and through professional development for staff. Kingsfield also worked with administrators and the teachers' union to bring in professional development regarding adverse childhood experiences and trauma-informed practices.
"My true passion is working alongside teachers, supporting them to become their best selves in education because that is what every student deserves. All of the magic that happens in preschool through eighth grade provides the foundation for student success in high school, and I'm confident my passion for learning will serve CCSD 89 teachers well," Kingsfield said. "My approach is that I am a learner first. I look forward to meeting with teams, visiting classrooms, and talking with teachers about their work with students and where they need help, guidance, and resources."
Kingsfield lives in Brookfield with her family, including her 16-year-old daughter. Kingsfield will begin her new role on July 1, 2020. She will replace Dr. Robert Langman who was named superintendent for Darien School District 61.
Posted: April 2, 2020